I never liked dairy cream cheese (or any dairy cheese, really) before going vegan. However, when I lived in the US, one of my favorite products was Tofutti cream cheese. I just used it for sandwiches or bagels, but I loved it!
Last time I visited the US, I discovered that I don't really like it anymore (it tastes weirdly sweet and chemical-y), but I do miss "cream cheese" nonetheless! I've tried several products (Sheese, a few Italian creamy/soft vegan cheese products), but I didn't love them.
With this recipe, I finally have cream cheese I like again! It's a basic acid-set soy cream cheese recipe. It works well wherever you would use cream cheese.
I used the most recent batch for cheesecake using this recipe.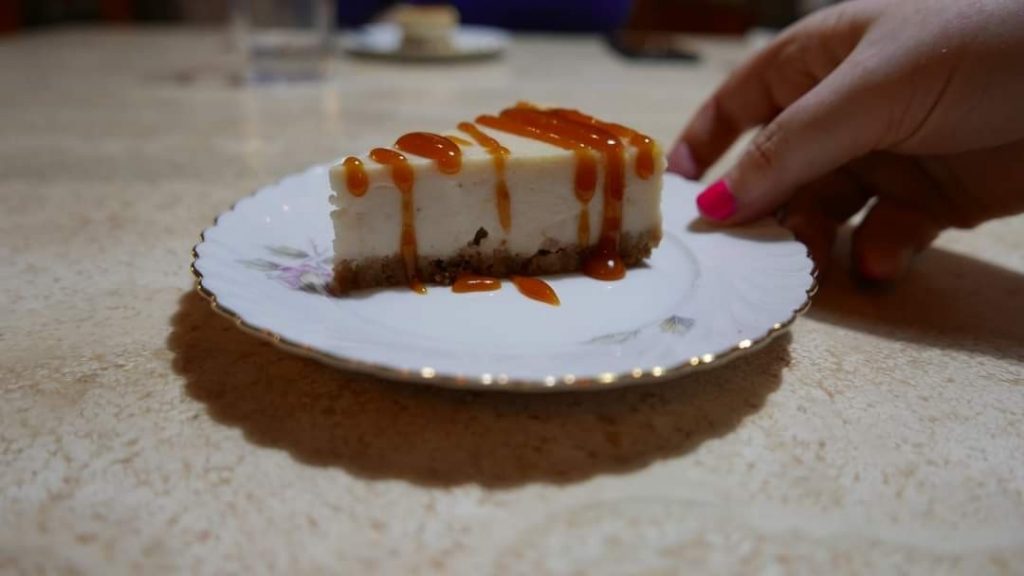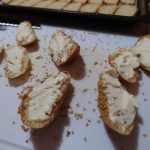 Print Recipe
Cream Cheese
Equipment
Fine cheesecloth or butter muslin

Instant read thermometer

Blender
Ingredients
1

l

unsweetened soy milk

with no additives

1

tsp

sugar

200

g

refined coconut oil (just shy of 1 cup, measured melted)

20

g

neutral oil (sunflower, canola, etc.) (about 1 tbsp plus 1 tsp)

4

tsp

lactic acid powder

3

tbsp

water

¾

tsp

salt
Instructions
Dissolve the lactic acid powder in the water, and set aside.

Warm about 1/3 of the soy milk to above 25 degrees Celsius (until it feels lukewarm), and pour the warmed soy milk into the blender.

The easiest way to do this is microwaving for 1 minute.

Add the sugar to the blender with the soy milk.

Melt the coconut oil, and mix the other oil into the melted coconut oil.

Emulsify the oil into the soy milk.

Turn the blender on medium speed. Remove the center of the lid, and slowly stream the oil mixture into the running blender. Then replace the center of the lid, and turn the blender up to high for a few seconds.

Pour the soy milk from the blender and the remaining soy milk into a small-medium sized pot.

Heat the soy milk and oil mixture slowly over medium heat, stirring frequently to avoid sticking or burning, until it reaches 88 degrees Celsius.

Start measuring the temperature when the milk starts steaming.

Turn the heat off, and gently stir in the lactic acid-water mixture.

Allow the milk to curdle and cool for 30 minutes. Don't worry if you don't see visible curds — the fat content prevents visible curds from forming, and instead, the milk thickens. However, the cheese will be fine!

Filter the curdled milk through 4 layers of fine cheese cloth or butter muslin. Tie and hang from a cabinet overnight (10-12 hours).

Remove the cheese from the cheesecloth, and mix the salt in.

Keep refrigerated for up to a week, and use like regular dairy cream cheese.